TheAcademyGhost
---
Hobbyist | Local Mushroom Ghost
About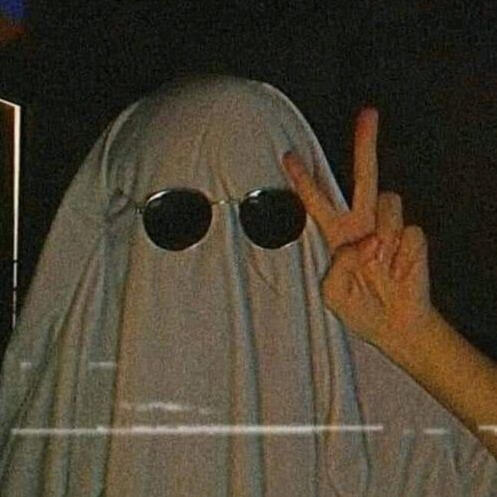 Hello there~! I'm Shroom Ghost, a local-friendly mushroom ghost!I really don't have a clue on what to say here... but I like making art and making designs!
Contact
Please feel free to contact me through these links, thank you!
Terms and Conditions
GENERAL= Please bear in mind that purchasing or owning any of my art/work means that you agree to my T.O.S and failure to comply will result in a blacklist.
= Prices and my Terms are prior to change at any given time without notice.
= As the Artist, I retain the right to use my own art as Commission Samples, or as Portfolio Examples and post them onto my Social Medias unless asked beforehand by the client to keep it private.
= I should be credited accordingly for my work every time it is posted. Posting my art without credit or claiming the art as your own is prohibited.
= The Commissioner is not allowed to edit the art in any way unless they have been explicitly asked and have been given permission. Removing of my watermark is strictly prohibited.
---
PAYMENT AND REFUND= I only accept PayPal (USD).
= Full payment must be sent upfront. Please take note that I will start on your commission once payment has been sent.
= I may charge more on the commission due to design complexity. I always discuss this with the Commissioner upfront if this is the case.
= I do not allow chargebacks or PayPal disputes, please contact me if you'd like to discuss a refund.
= I do not give refunds if the drawing has already been completed and has been delivered to you.
---
PROCESS AND SCHEDULE= Please bear in mind as well that there would be times that the commission would take longer due to personal businesses in life.
= I do not give any work-in-progress shots aside from the sketch unless asked.
= Progress Statuses are always public. You may check your commission's progress on my Trello (located in the Contacts).
= Please do not ask in a consecutive manner how the piece is doing. I will choose to ignore those until I have given you your commissioned piece.
= Heavy edits or changes can be made during the sketching stage, while light edits can be made after I have completed the commission.
Regular Chibi
20 USD
Complexity fee up to 2 - 4 USD
Comes with white outline.
More examples: https://sta.sh/21u3u6tglhav
---
Semi-Chibi
25 USD
Complexity fee up to 2 - 4 USD
Comes with white outline.
More examples: https://sta.sh/21tcsorybcfk
---
Customs
Semi-Chibi: 20 USD
Fullbody: 40 USD
Add. Options:
Figure Only (incl. Reference Items that are needed only)
Full Ref (incl. Reference Items, Bust, Chibi )
NOTE: All customs are given separate flats of the main options; not included flats for extras.
If it is a CS custom, please send me references and inform if there's a deadline.
Sakuramimi custom also available.
More Examples: https://sta.sh/21x8rkvocr5d
Forms
Regular Comms Form
Commission Type:
Username:
Character Ref: (Pictures or Links, no written descriptions)
Personality: (give a little bit of it)
Other things to note: (Anything! Are they part of a CS? Are there any design notes to consider?)
Paypal E-mail:
---
Customs Form
Custom Type: (e.g: semi-chibi | figure only)
Username:Gender:
Main Details/Theme:
Color palette:
CS/Species Traits: (if ever)Things to avoid:
Personality: (just give a tiny bit)
Extras:For CS Customs, please also provide proof of ownership to the ticket.